Tip*
Apply a custom banner, tracker and soulmate image on your Felvargs official import database page.
Evanora (ID #5625) - Captain-Bird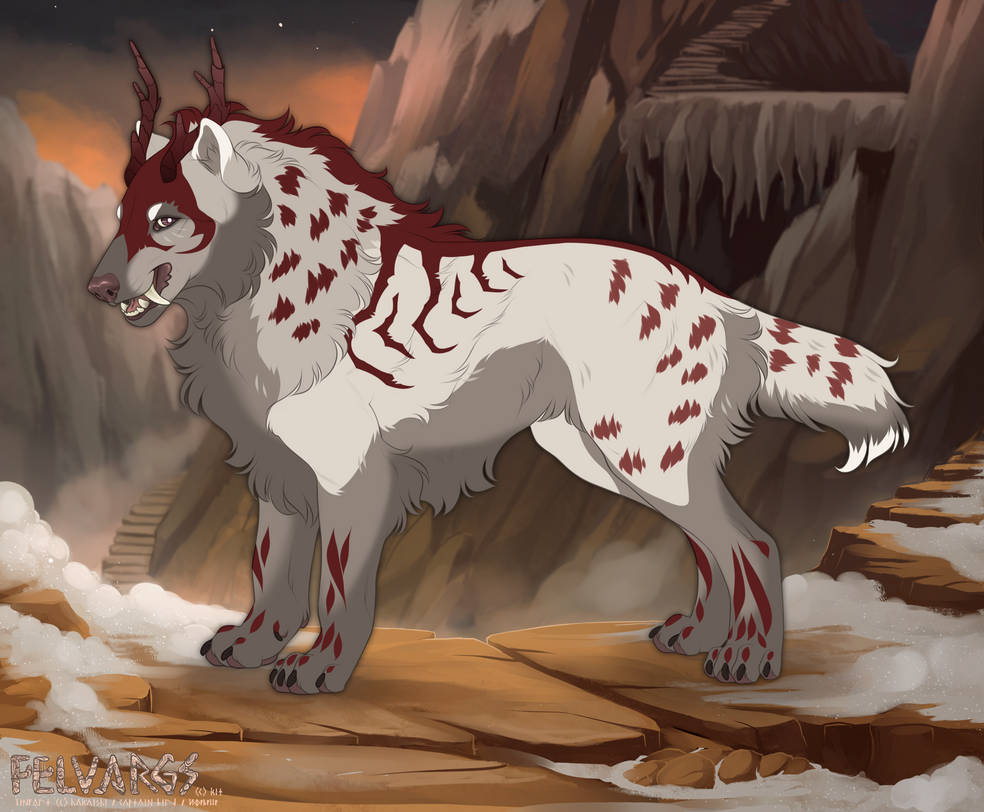 Name: Evanora
Nickname(s): Eva, Nora
Health Status: Healthy
Breeder: Felvargs
Age: ???
Gender: Female
Soulmate: Unknown
Height: 145cm
Weight: 730lbs
Build: Standard
Coat type: Curly
Genotype: Ss/cr/br/bk/Lu/Sp/Sd/Tk/Hd/Mk/Ske/BAR/Bl/Mol
Phenotype: Molten Dilute Silver with Splash, Shadow, Ticked, Hooded, Mask, Skeletal, Barring, Blessed
Mutations:
Physical Mutations: Fangs
Horns: Birch (u)
Hierarchy Level: 1/6
Passage of Courtship: 2/2
Reference:
ACHIEVEMENTS (9) Points: 50









Personality:
Evanora is a felvarg who wants to have a good time and sometimes wreak havoc! She's energetic and tries to have fun in whatever she does. She likes getting up to no good and causing a bit of choas at times. She's upbeat and cheery for the most part. She does have her moments where things get to her, but she doesn't try to show it. It takes a lot to aggravate this fel, and if you do, she isn't afraid to show her anger and displeasure towards you. She can be hard to keep up with, she doesn't revolve around anyone unless she is very loyal and close to them.
Lineage:
SSS: Unknown
SS: Unknown
SSD: Unknown
SDS: Unknown
SD: Unknown
SDD: Unknown
DSS: Unknown
DS: Unknown
DSD: Unknown
DDS: Unknown
DD: Unknown
DDD: Unknown