Tip*
Apply a custom banner, tracker and soulmate image on your Felvargs official import database page.
Signe, the Wild Heart (#505)
Level: 6
Signe, the Wild Heart (ID #505) - skyfever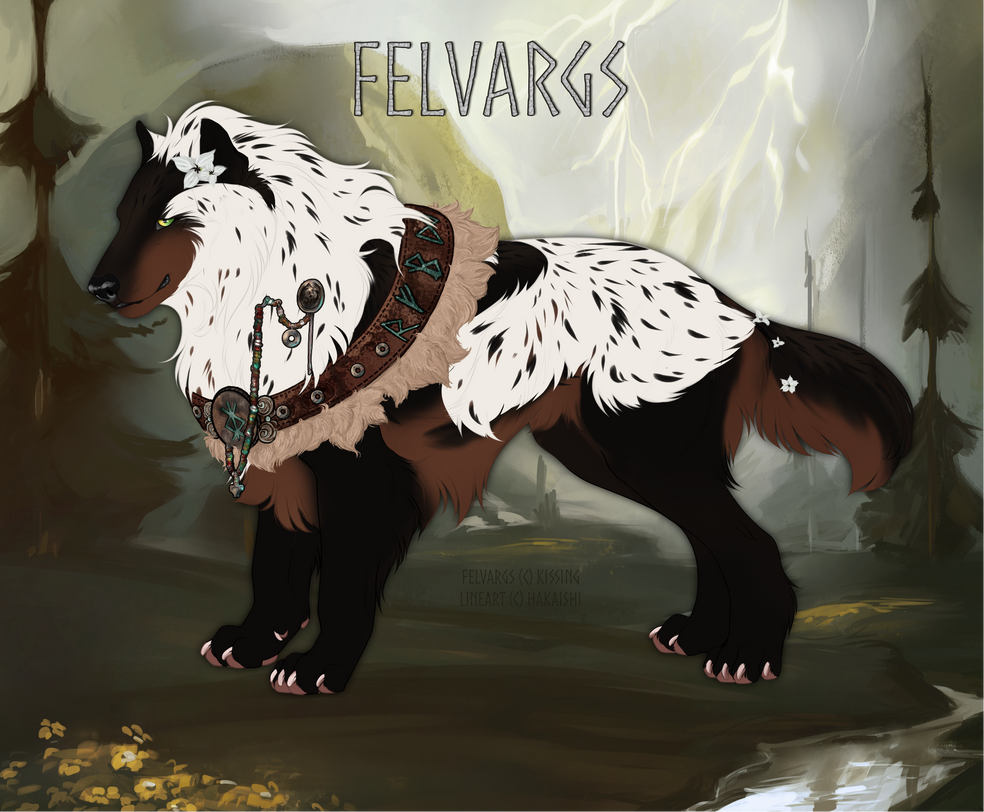 Name: Signe, the Wild Heart
Nickname(s): Sig, Singer, Victory
Health Status: Healthy
Breeder: Semi Custom
Age: ???
Gender: Female
Height: 130cm
Weight: 700lbs
Build: Standard
Coat type: Silk
Genotype: ss/cr/Br/bk/Td/Sa/Tk/Dm
Phenotype: Brown with Tipped, Saddle, Ticked and Domino
Mutations: Cross (Bk)
Physical Mutations: None
Horns: None
Hierarchy Level: 6/6
Passage of Courtship: 2/2
ACHIEVEMENTS (36) Points: 310



































TITLES (12)












Personality:
Signe loves to surround herself with the company of others and makes friends easily with her gentle words and golden heart. Once she has befriended you, she's unlikely to ever 'lose touch' again and will try to be a friend for life. She loves to go on adventures and treasure hunting with her friends, especially to places unknown, and is as likely as not to drag you chasing off after whispers of a quest. Signe prides herself on her great collection of many treasures, perhaps her most cherished possession is a small, straw yule goat she received as a gift many seasons ago.
Lineage:
SSS: Unknown
SS: Unknown
SSD: Unknown
SDS: Unknown
SD: Unknown
SDD: Unknown
DSS: Unknown
DS: Unknown
DSD: Unknown
DDS: Unknown
DD: Unknown
DDD: Unknown